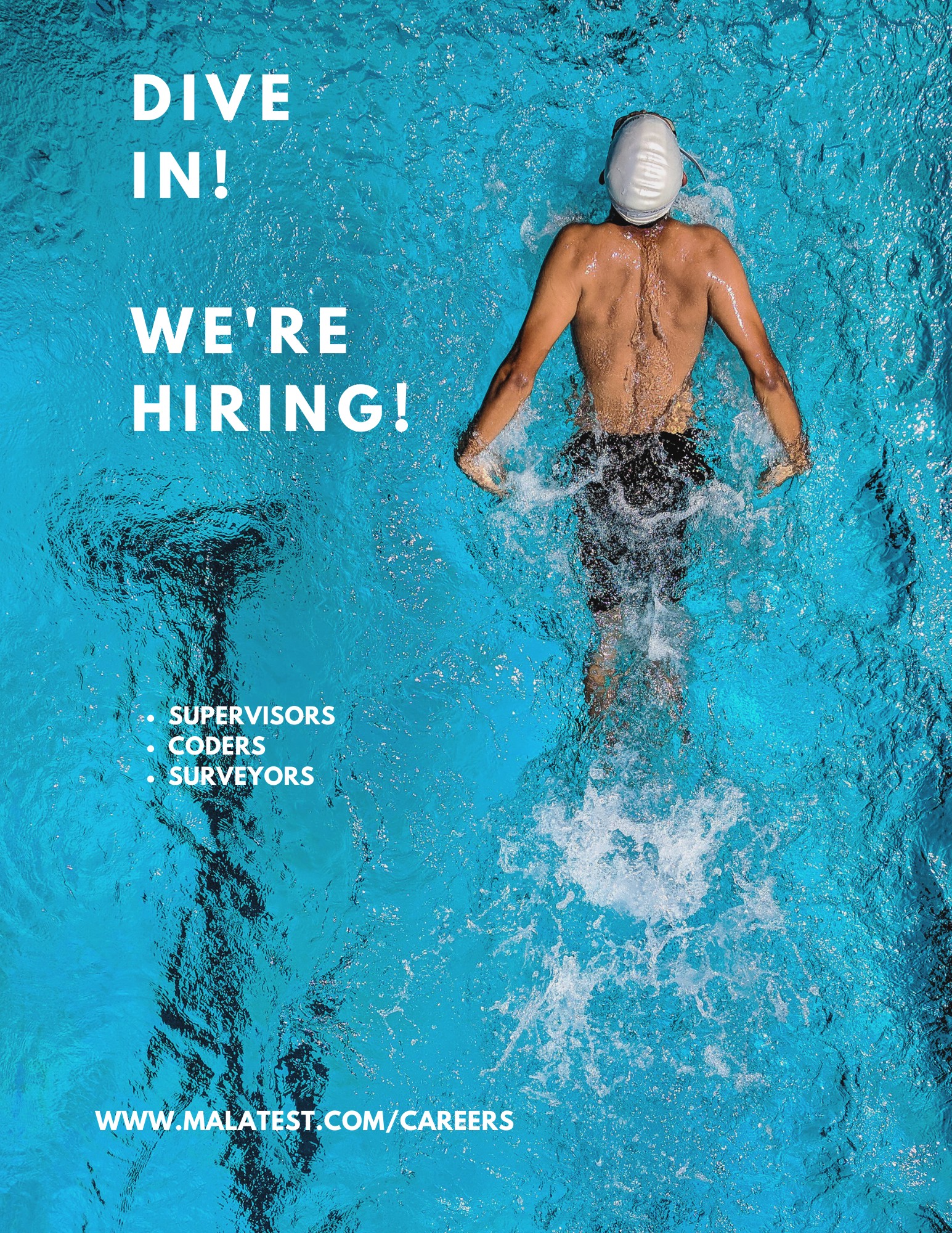 Inspired to chart a new course? Excited to grow your data and research skills? Love working with people? We are hiring Supervisors, Coders, and Surveyors in our survey house.
Due to the large number of transportation projects that we have won this year, this will be one of the largest, if not the largest, recruitment efforts ever conducted for Malatest!
As a growing company, Malatest is keen to hear from curious, analytical, self-directed individuals.
As a social research company, Malatest works with public sector organizations such as federal, provincial, and local governments; universities; school boards; and other organizations. We value work-life balance and invest in training from day one. We are headquartered in Victoria, BC and also have offices in Edmonton, Ottawa and Toronto.
Explore how a career with Malatest can prepare you for new challenges and roles in your career. We invite you to apply to our current opportunities: https://www.malatest.com/careers/